Unleash the magic of 3D animation with us, We specialize in creating vivid, captivating animation for a variety of purposes, from advertising to video game development.
A perfect medium to express your ideas and tell your story, let us bring your vision to life.
We provide an immersive and interactive virtual reality experience, delivered in real-time, directly to you. With cutting-edge technology, you can experience a powerful and engaging journey like never before. Step into a new world with immersive content on a whole new level!
Bringing Imagination to Life!
From first pitch to final pixels
Bring your projects to life with 3D animation by our experienced team! We have been in the business for 15 years, handling the entire pipeline from the storyboard to the final cut. Our team creates gorgeous animated content for any project you envision.
Cooperating with many publishers and developers, we took abundant outsourcing works from them and amuse the audience all over the world from children to adults.
Real-time, realism, and interactivity now live in the same place
Full control your asset before it come true
Virtual Reality is revolutionizing the way businesses interact with their customers and employees. With full control over their virtual environments, companies can create interactive presentations, training programs, and experiences that are far better than traditional systems. VR puts the power, convenience, and immersive nature of technology right at your fingertips.
Fidelity is critical to Virtual Reality system
Deliver information in a way that instantly clicks, whether you are training humans or machines, analyzing new equipment, or assessing options for your future.
Deliver on your creative vision and quality

- now and in the future
Gorgeous, high-resolution stills and videos; compelling 3D interactive experiences; and the ability to make changes instantly, and control every detail of your design. With us, your creative reviews are as cutting-edge as your couture for you and your audience.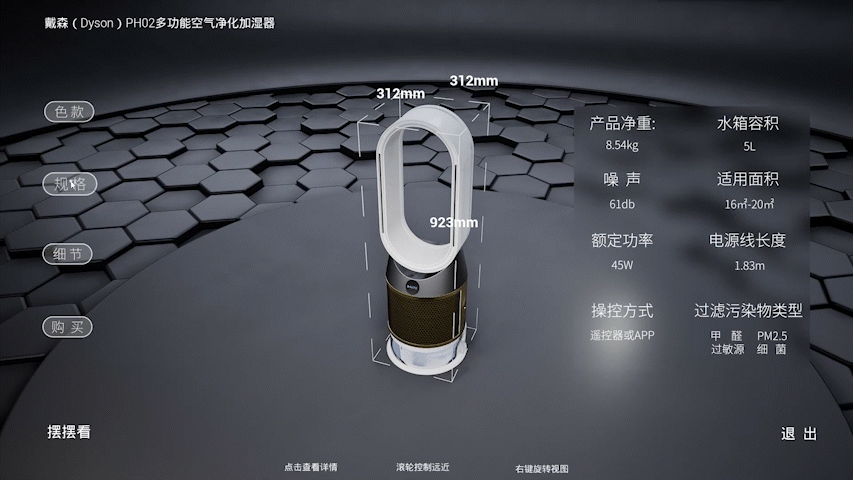 Watch or Control
Now there is

no

limit
Create beautiful, photorealistic images and videos that show off every carefully crafted detail of your design, even in close-up. With us, there's no need to compromise on quality: you can switch between high-quality rendering video and a real-time interactive demo program.
Game
Promo

|

Cutscene

|

Trailer
" Are you looking for a way to showcase your game to the world and attract more players?
Do you want to create a lasting impression and a strong desire for your game? " If so,
We are experts in crafting stunning trailers that will highlight the best features of your game and make it stand out from the crowd.
Whether you need a cinematic trailer, a gameplay trailer, or a teaser trailer, we can deliver it with high-quality visuals and effects that will captivate your audience and make them eager to play your game.
Let us help you create a trailer that will give your game the perfect preview you need to ensure success.
Contact us today and let's get started!
Architecture
We help you change the world
Photoreal

visualizations as usual
Just like we have been doing for more than a decade, we still help architects with interior and exterior rendering services, both photo and video, from CAD to photoreal.
Opening new doors for Architects
Stunning visualizations with

real-time

experiences
We can create gorgeous high-resolution stills, high-quality videos, and compelling immersive real-time experiences — all from the same project.

With us, the full spectrum of real-time architectural visualization is
available, anytime, anywhere.
Better living, better sales
Create customized

sales

experiences
Real-time solutions are radically changing the face of real estate, helping planners and developers make better decisions, shortening sales cycles, and providing more satisfaction to stakeholders and purchasers.
​
With interactive sales configurators, you can show your prospects all the possible options for your development, even before it's built. And when it comes to choosing the finish, purchasers can make their selections at their own pace and see exactly what they'll be getting, in context.
When you can give clients the full showroom experience at their own homes or office, you open up your sales potential. Whether they're a consumer looking to purchase a vacation getaway, or a business looking to expand overseas, high-fidelity interactive web experiences can get the deal done.
Experience

is really important
The most important thing about a Theme park is the experience. We use the most cutting-edge technology to let your customers immerse themselves in the changes of sound, light, and atmosphere, and see what each attraction looks like when it really runs, even simulating the walking routes of the crowd and imagine the mascot really waving to you when you strolling in this virtual scenes.
Experience

is really important
Attractions are an important part of theme parks. In addition to the environment of the theme park, the details of each attraction are also of concern to investors. Why is it here, how does it run, and in our program, operators can see this information through simple interaction.
Real-time

visibility of data
Meet of Digital Twin, the revolutionary platform offering real-time analysis and insights that can be utilized in the manufacturing, engineering, healthcare, and urban planning fields. With Digital Twin, you can leverage real-time data to optimize performance, improve efficiency, and manage product lifecycles in a simple and intuitive way. Take your business to the next level with it.